36 Days of Type 2016
My letters interpreted as Fantastic beasts for the 36 Days Of Type in 2016.
Nueva edición de 36 days of Type para el 2016, esta vez quise hacer un bestiario con una serie de seres fantásticos no tan usuales en las letras y para los números unos cuantos más conocidos.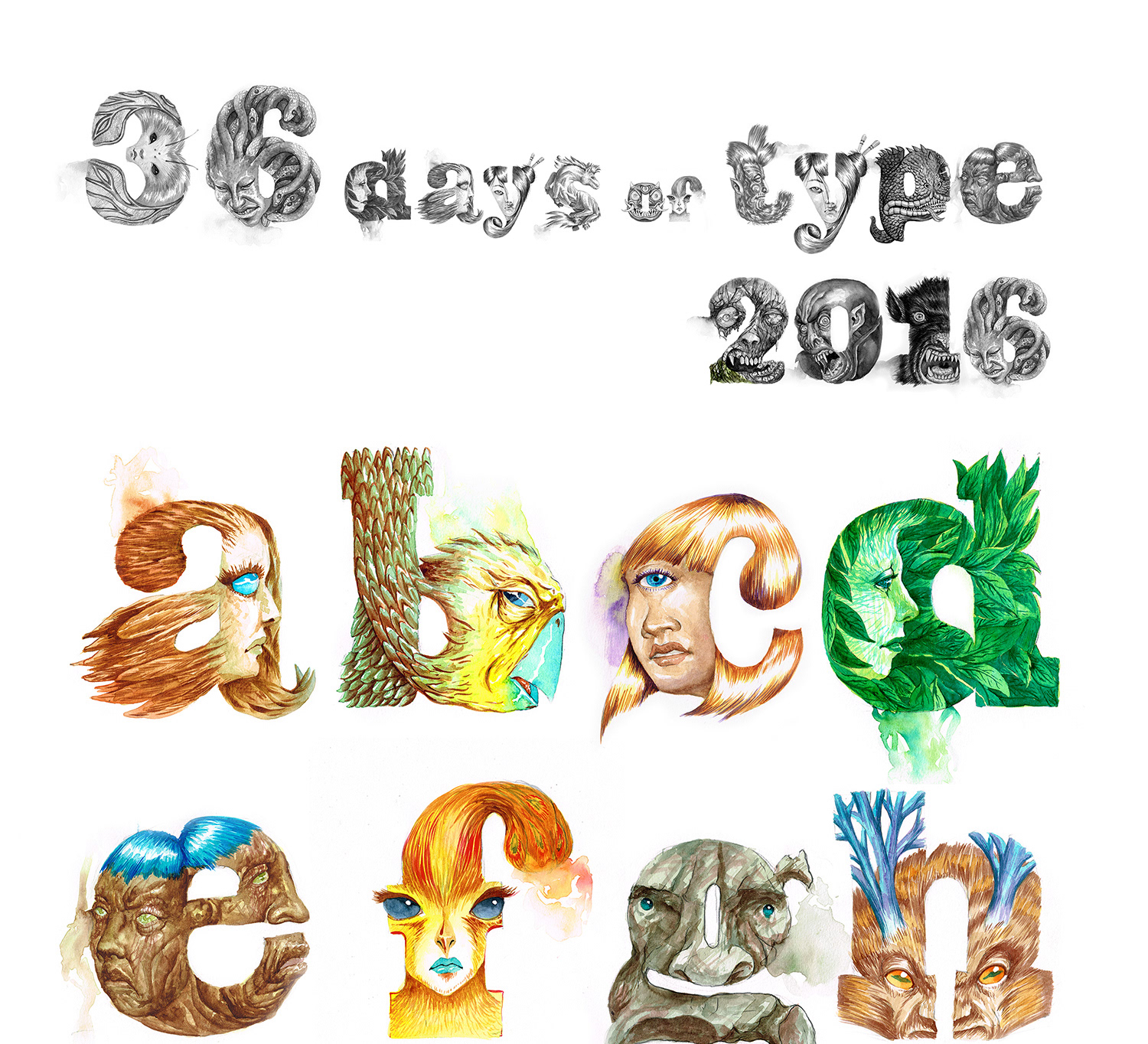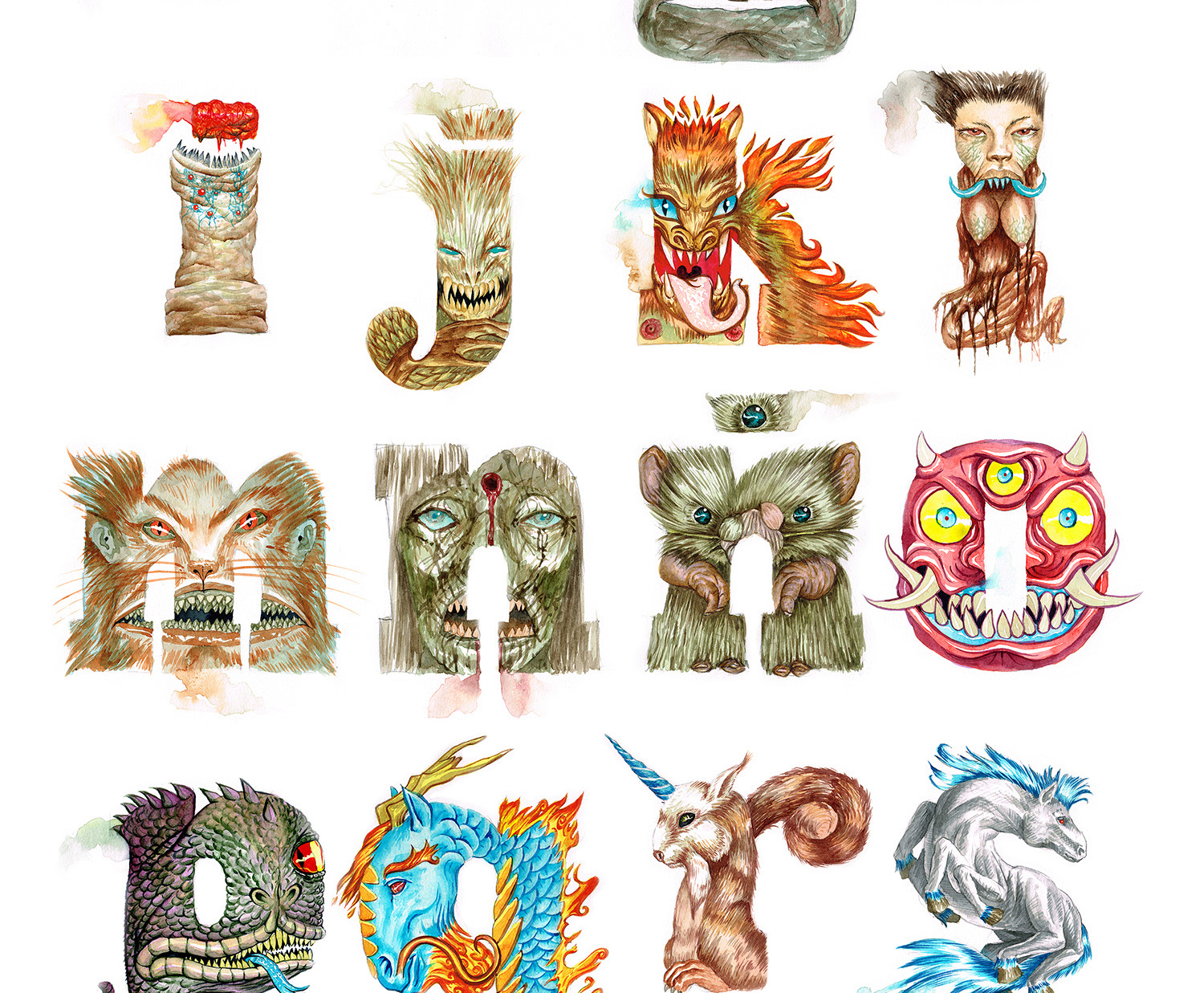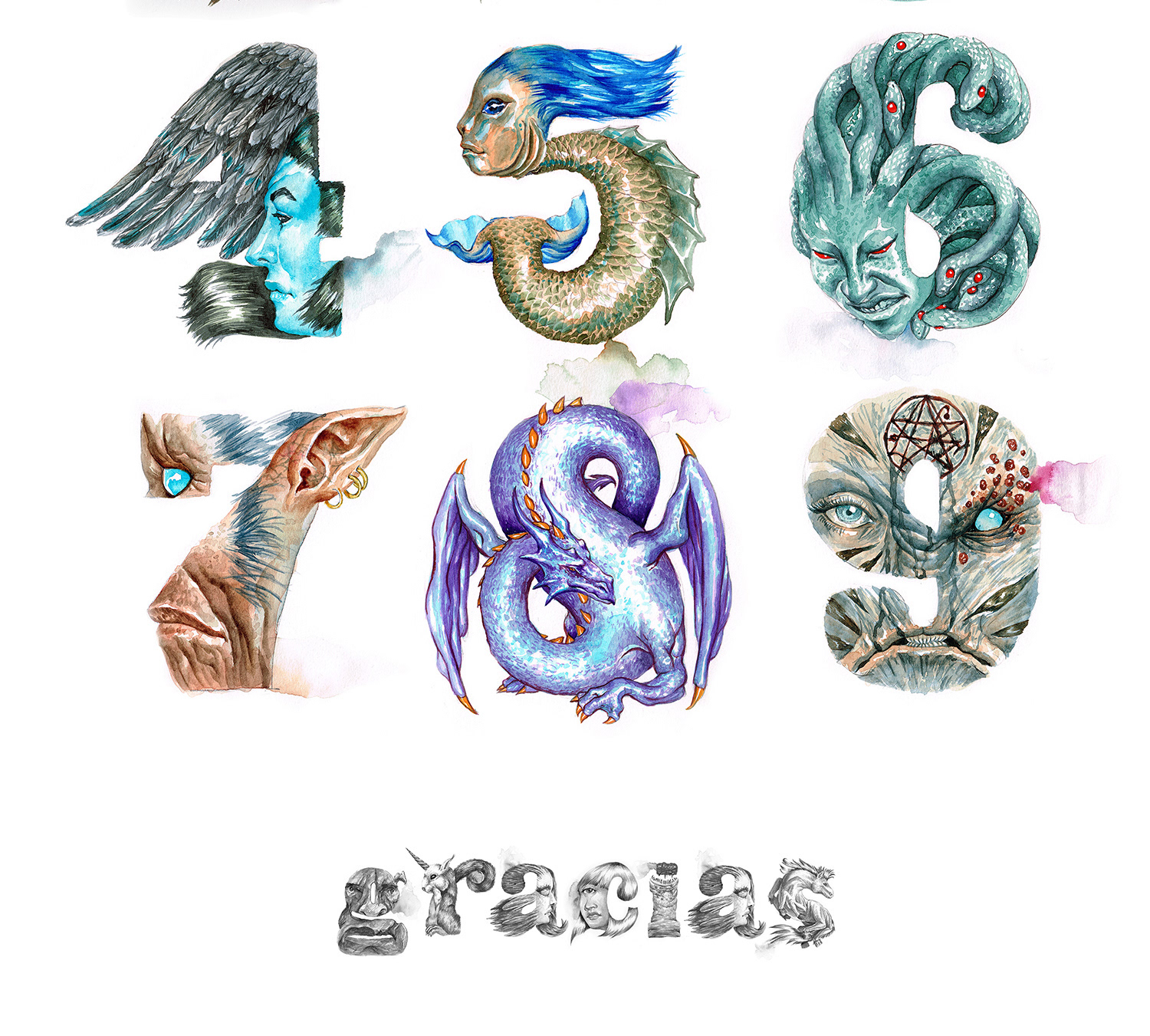 Arpía, Basilísco, Cíclope, Driada, Ettin, Fenix, Golem, Huay Chivo, Indus Worm, Jenglot, Kasha, Leyak, Mantícora, Nachzehrer, Ñiquiñaque, Oni, Ponaturi, Quilin, Ratatoskr, Sleipnir, Turehu, Urayuli, Varaha, Wendigo, Xicoatl, Yukiona, Zburator, 0-Vampiro, 1-Hombre Lobo, 2-Zombie, 3-Hada, 4-Ángel, 5-Sirena, 6-Górgona, 7-Elfo, 8-Dragón y 9-Bruja.